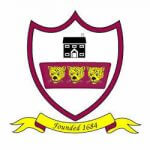 Curriculum Offer at Brabin's Endowed Primary School
Alongside meeting the requirements of the national curriculum, the curriculum at Brabin's School has been constructed to be ambitious, challenging, broad and balanced and designed to meet the needs of all pupil groups. It has also been tailored to reflect our school community and the school's locality.
We are proud of our 'Brabin's Entitlement Curriculum' which ensures that every pupil at the school has the opportunity to engage in experiences to prompt interest, create inspiration as well as develop aspirations in both the short and long term.
Reading is an integral element in our curriculum. It is deemed as the gateway to all learning. Reading for pleasure is promoted and embraced by providing engaging and challenging class novels, accessing rich texts across the wider curriculum, participating in drama and the use of ICT. All of this key criteria is woven into our robust reading curriculum.
Click on the link to view the Primary National Curriculum:
Understanding Relationships and Health Education in
your child's primary school – 
Continuous Provision in the EYFS
Continuous Provision is the resources provided in the classroom for children to interact with creatively. The idea of continuous provision is that it encourages learning in the absence of an adult.
Creepy Crawly workshop – May 2021 linked to our Minibeast topic
Clay minibeasts – May 2021
April 2021 – The Fuzzy Little Caterpillar poem –As part of our Minibeasts topic the children have loved learning a poem called 'The Fuzzy Little Caterpillar' and couldn't wait to perform it.
Mark making – November 2020
Reading within the Continuous provision 2020
Water play in the outdoors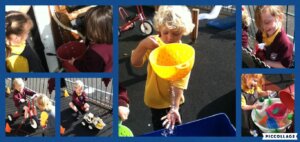 Phonics – October 2020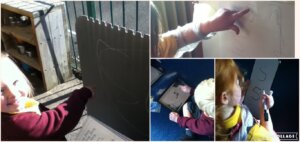 In Phonics, the children have loved learning the sound S, we have been exploring the classroom to find lots of objects beginning with S. The children have been practising forming this letter in the sand, on whiteboards, using chalk outside and writing them on big pieces of paper.
French