Eco Committee members – 2018/19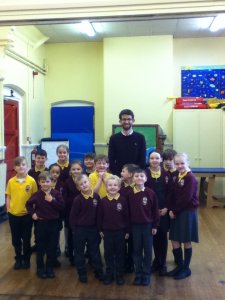 The Eco Committee is made up of pupils from Reception up to Year 6 as well as Mr Pearse.
We meet every half term to discuss issues raised and to plan future events and projects.
Recycling- December 2019
The Eco committee has made some videos to try and encourage people to recycle. Enjoy!
Chickens
In May 2019, the Eco Committee organised the return of our school chickens. The children have loved preparing for their arrival and looking after them now they are here.
Walk to School Week – May 2019
In the week before we broke up for half term, the children met at the village hall and walked to the school with the teachers in an effort to reduce traffic and pollution. Luckily we were graced with fantastic weather and a great turn out all week.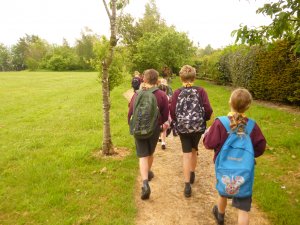 West End in Schools: Planet Protectors – June 2019
No one is too small to make a difference.
The whole school enjoyed a drama morning, becoming the first ever Planet Protectors, learning about different ways they could help protect the environment and stop climate change. Each group prepared a presentation to share to the rest of the school to pass on all their knowledge.
Reception and KS1 focused on Bees and their effect on the environment.
Year 3 and 4 focused on consumerism and how the process of recycling can help.
Year 5 and 6 learnt about the Polar ice caps, rising sea levels and different ways of producing electricity and energy to help the environment.
Everyone thoroughly enjoyed the morning and lots was learnt!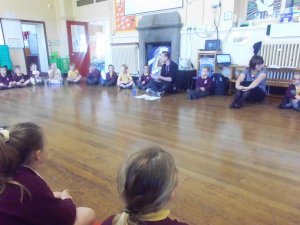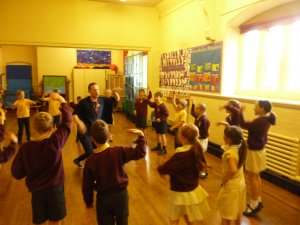 Eco-conference- June 2019
Members of the Eco-committee and Gardening club in KS2  attended the annual Eco-conference at Ewood Park. The children enjoyed watching a Trashion show and interacting with the many stalls in the Marketplace.