Welcome to Oak Class- Year 5/6
Class Information
Our Class Teacher is Miss Rimmer.
Our Teaching Assistants are Mrs Peckham (Monday, Tuesday, Thursday and Friday) and Mrs Talbot (Wednesday).
Our PE days are Monday and Thursday. Please remember to wear a full PE kit (with a school jumper as it gets colder).
Homework Information

 
All homework will be uploaded onto Seesaw and MyMaths on Thursday. The children will have till the following Friday to complete this. 
The homework will consist of:
A spelling task

A maths activity to consolidate maths work which we have been working on in class.

Reading. Home reading books should be read by an adult for a minimum of three times each week. 
If you have any questions, please feel free to ring or pop in. I am at the door at the end of school seeing the children out and will always be happy to listen and help. 
---
---
Victorians Day 
Our English topic next half term is Oliver Twist. We will be planning and writing our own story based on the historical setting of the Victorians. Therefore, we are holding a "Day as a Victorian" event which will take place on Tuesday 10th November 2020. This day will involve the children dressing as Victorians and taking part in Victorian lessons, playing Victorian games and creating arts and crafts which relate.
We encourage all pupils to come to school dressed as Victorian children on the day to help get them 'into character.'
Some costume ideas include:
A chimney sweep                           
A miner                             
A mill/farm worker
A housemaid                         
A flower seller                         
A young lady / gentleman.
Costumes need not be purchased specially for the day; they can be easily put together from old clothing / uniforms and a bit of imagination!
Thank you for your continued support,
Miss Rimmer
---
Year 6 Maths Revision
In homework club, the children have been told about this document which they can use if they are stuck on a certain aspect of maths! Hope this helps 🙂
---
2019/ 2020 – Home Learning
Letter detailing Y5 home learning from 29.06 -10.07
English:
Maths
Other Maths games and resources:
RE:
Art :
French:
PE:
PSHE:
Geography:
---
---
---
What have Oak Class been up to? 
To launch our English topic, Oliver Twist, Oak Class have enjoyed learning about what the Victorian Era was like. The children came in some fabulous outfits and learnt about what…
The children have worked incredibly hard this week to create "Brabins Remembers". Every child in class has designed their own poppy design and painted this carefully on a pebble, along with the name of a brave solider who gave his life for us. As a class, we went on a walk to the Cenotaph and continued around Chipping spreading our pebbles. Hopefully those that find these pebbles will place them back at the Cenotaph in remembrance. Well done Oak Class – this is something to be proud of!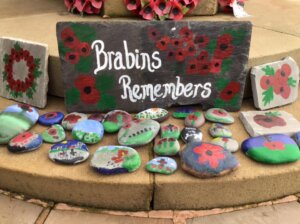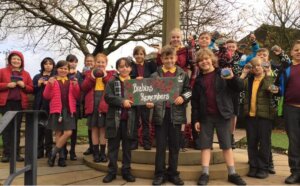 Oak Class had such fun on Wednesday with their new rugby coach! They learnt how to dodge, catch and run with the ball in preparation for Tag Rugby! The children thoroughly enjoyed it – we even got to show off our funky celebrations when we scored a tri!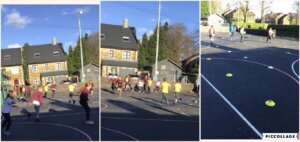 Beatles Day!
The children had such fun at our Beatles Day! The children have thoroughly enjoyed looking at the history of the famous band The Beatles. The children listened to many songs, reviewed and judged them with a score out of 5 and even learned to sing All You Need is Love and Let it Be! The children showed amazing confidence, especially the soloists! What a wonderful day! Check out our brilliant costumes too – Wow!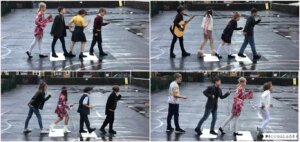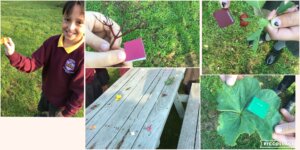 Worship – Colours of Nature
Oak have been busy learning about Ancient Baghdad.  On Wednesday, the children were given a list of objects which were traded using the silk road.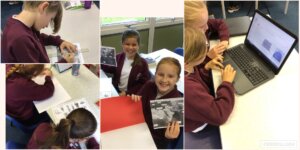 As part of their topic on 'The Titanic', the children in Year 5/6 enjoyed a themed day.
This slideshow requires JavaScript.
As part of our unit on 'animal life cycles', Year 5/6 received an incubator containing 9 eggs to observe.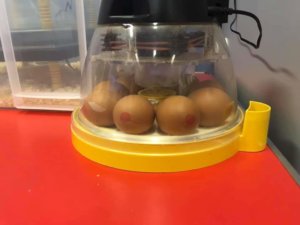 On 5th November, Year 5/6 pupils perfomed their version of Shakespeare's 'Romeo and Juliet' at Blackburn Empire Theatre.