Welcome to Oak Class- Year 5/6
Class Information
Our Class Teacher is Miss Rimmer.
Our Teaching Assistants are Mrs Peckham and Mrs Talbot. 
Our PE days are Monday and Wednesday. Please remember to wear a full PE kit (with a school jumper as it gets colder).
Homework Information

 
All homework will be uploaded onto Seesaw and MyMaths on Thursday. The children will have till the following Friday to complete this. 
The homework will consist of:
A spelling task

A maths activity to consolidate maths work which we have been working on in class.

Reading. Home reading books should be read to an adult for a minimum of three times each week. 
If you have any questions, please feel free to ring or pop in. I am at the door at the end of school seeing the children out and will always be happy to listen and help.
---
Year 6 Maths Revision
In homework club, the children have been told about this document which they can use if they are stuck on a certain aspect of maths! Hope this helps 🙂
---
What have Oak Class been up to? 
Oak Class had a great time at our Brabins Birthday Bash where we celebrated all the birthdays in the past year! We had a fantastic time playing party games, eating…
The children have thoroughly enjoyed the Christmas Bake Off DT Project. The children designed, cooked and assembled the gingerbread houses from scratch! We are all very proud of what we have achieved plus they were scrumptious too!
Oak Class have been busy rehearsing the carol "Silent Night."
Oak Class enjoyed taking part in a drama workshop run by West End in Schools. They enjoyed putting their knowledge of the characters to work and created some fantastic freeze frames.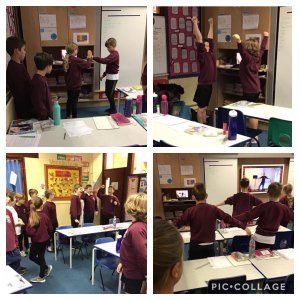 To launch our English topic, Oliver Twist, Oak Class have enjoyed learning about what the Victorian Era was like. The children came in some fabulous outfits and learnt about what school life would have been like. It was great to look at what the lessons would have been like, the rules and punishments and playground games. Here are some pictures from the day!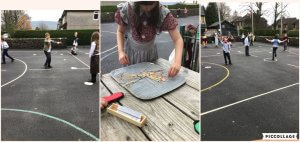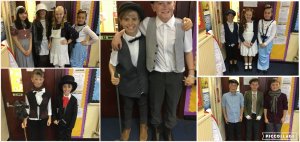 The children have worked incredibly hard this week to create "Brabins Remembers". Every child in class has designed their own poppy design and painted this carefully on a pebble, along with the name of a brave solider who gave his life for us. As a class, we went on a walk to the Cenotaph and continued around Chipping spreading our pebbles. Hopefully those that find these pebbles will place them back at the Cenotaph in remembrance. Well done Oak Class – this is something to be proud of!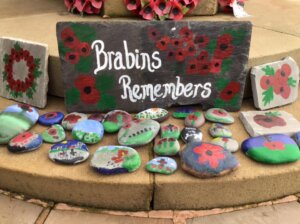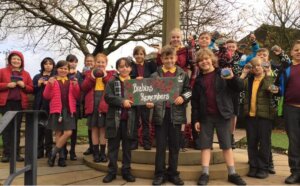 Oak Class had such fun on Wednesday with their new rugby coach! They learnt how to dodge, catch and run with the ball in preparation for Tag Rugby! The children thoroughly enjoyed it – we even got to show off our funky celebrations when we scored a tri!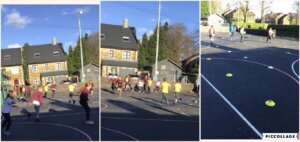 Beatles Day!
The children had such fun at our Beatles Day! The children have thoroughly enjoyed looking at the history of the famous band The Beatles. The children listened to many songs, reviewed and judged them with a score out of 5 and even learned to sing All You Need is Love and Let it Be! The children showed amazing confidence, especially the soloists! What a wonderful day! Check out our brilliant costumes too – Wow!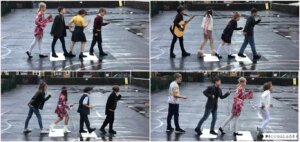 2020/2021 Curriculum Overviews