The Friends of Brabin's have a long tradition of supporting Brabin's School. An active committee plans fundraising events and social activities.
All parents become automatic members of the association when their children join the school. The headteacher attends all meetings and there is excellent support from other staff members.
Each autumn term 'The Friends' organise a Food Bingo, held at the Village Hall. This is always a well-attended event being very popular with members of the local community. In recent years Dinner Dances have been well supported and raised substantial funds. Other activities have included; triathlon, movie night, quizzes and bingos. Proceeds from these fundraising events are used to enrich the children's school environment.
Amazon Smile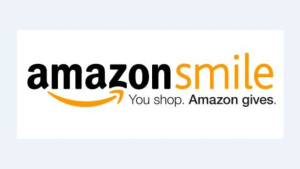 The Friends of Brabin's are now registered with Amazon Smile. We would be very grateful if you can spread the word, and in addition to yourselves, get friends and family to choose the Friends of Brabin's as their charity to support on Amazon Smile.
To find us on AmazonSmile please use our charity commission number 1137674
The most important thing is that it costs you nothing extra, but once you have registered your Amazon account, to the Friends of Brabin's charity we will receive 0.5% of your eligible order value. It may not seem very much, but if everyone participated, especially in the run up to Christmas, the pennies will soon add up.
Attached to this letter are a couple of guides on how to set up Android and desk top devices, but please if you are struggling please let us know, and we are happy to help.
Just one thing to remember…..
If you shop on an iPad or desktop device just make sure you use the web address https://smile.amazon.co.uk/
If using an Android phone, your app should automatically remember your chosen charity. Just check when you go to the checkout it says "Supporting: The Friends Of Brabin'S"
Thank you for your participation, and support.
Fun Run – Friday 15th July at 3.15pm 
We are having a fun run to raise money for school.  The course will include lots of fun – and wet- obstacles!  Please note, a parent will need to accompany their child/ren to this event.
Please send the form below to enter and a £5 cash entry fee by 10th June to cover costs.  Sponsorship money will need to be returned by Thursday 14th July 2022.
Following the fun run there will be a family BBQ.  Thank you for supporting our school.